Let It Be any Chimney.
We Are Here to Help!!
As a company we specialize in restoration and rebuilding of chimneys with the idea that they are in fact designed for the purpose of venting both fireplaces and furnaces, and therefore certain very important designs and codes are set specifically for the rebuilding of chimneys.
In order for them to vent fireplaces efficiently and have a long life in our cold winters proper construction by specialist is important.
Part of our chimney division that sets us apart from other companies is our highly trained scaffold guys. We own our scaffold systems that allow us to access any chimney in Toronto at a fraction of the costs re rental and erection of scaffold needed by most other companies.
Professional masons should always handle the rebuilding of a chimney, as they must meet designs and codes, and must actually do the job they are built for – venting both fireplaces and furnaces. A specialist, such as Bowman Masonry, is required for these projects, as proper installation is important, most especially with Toronto's long and cold winters.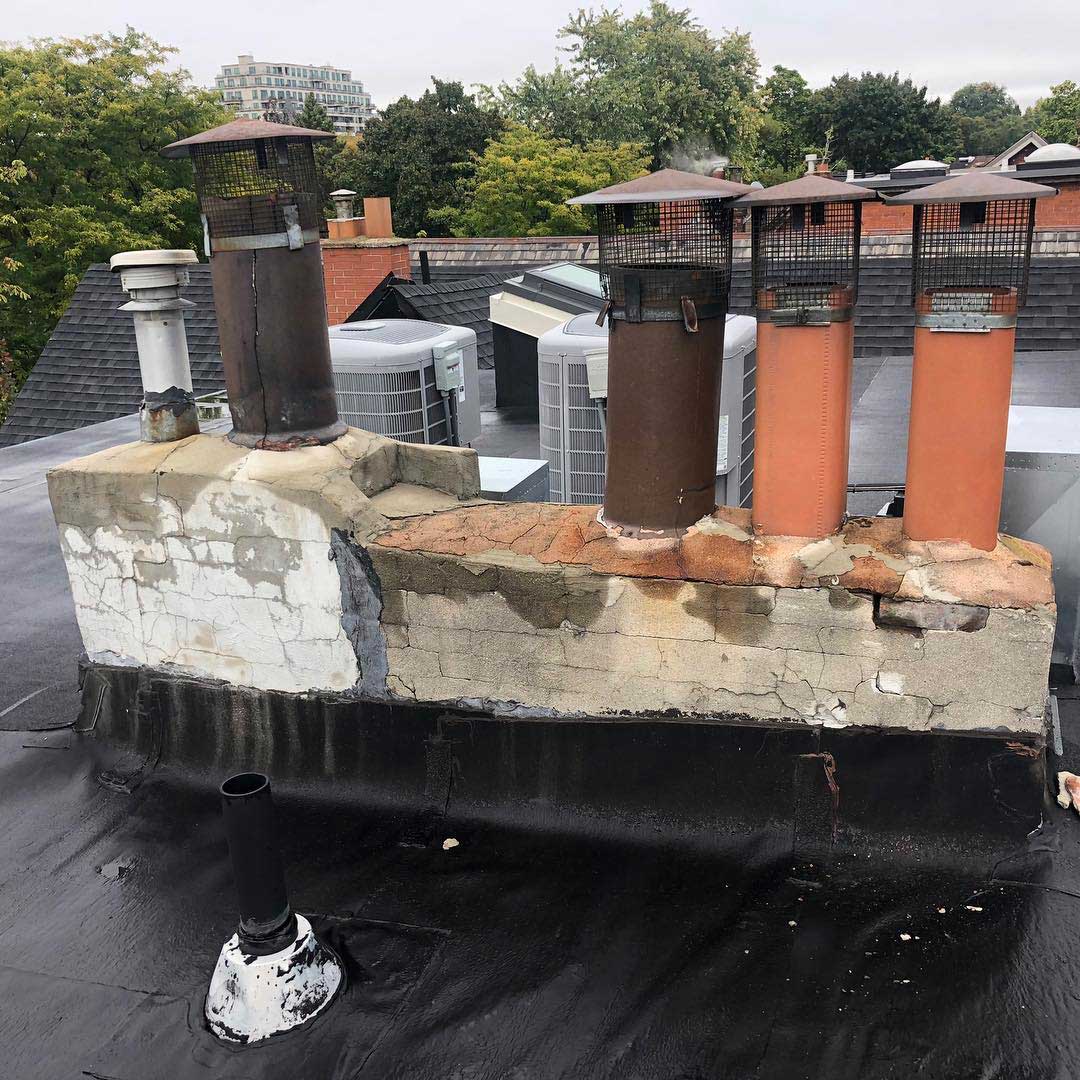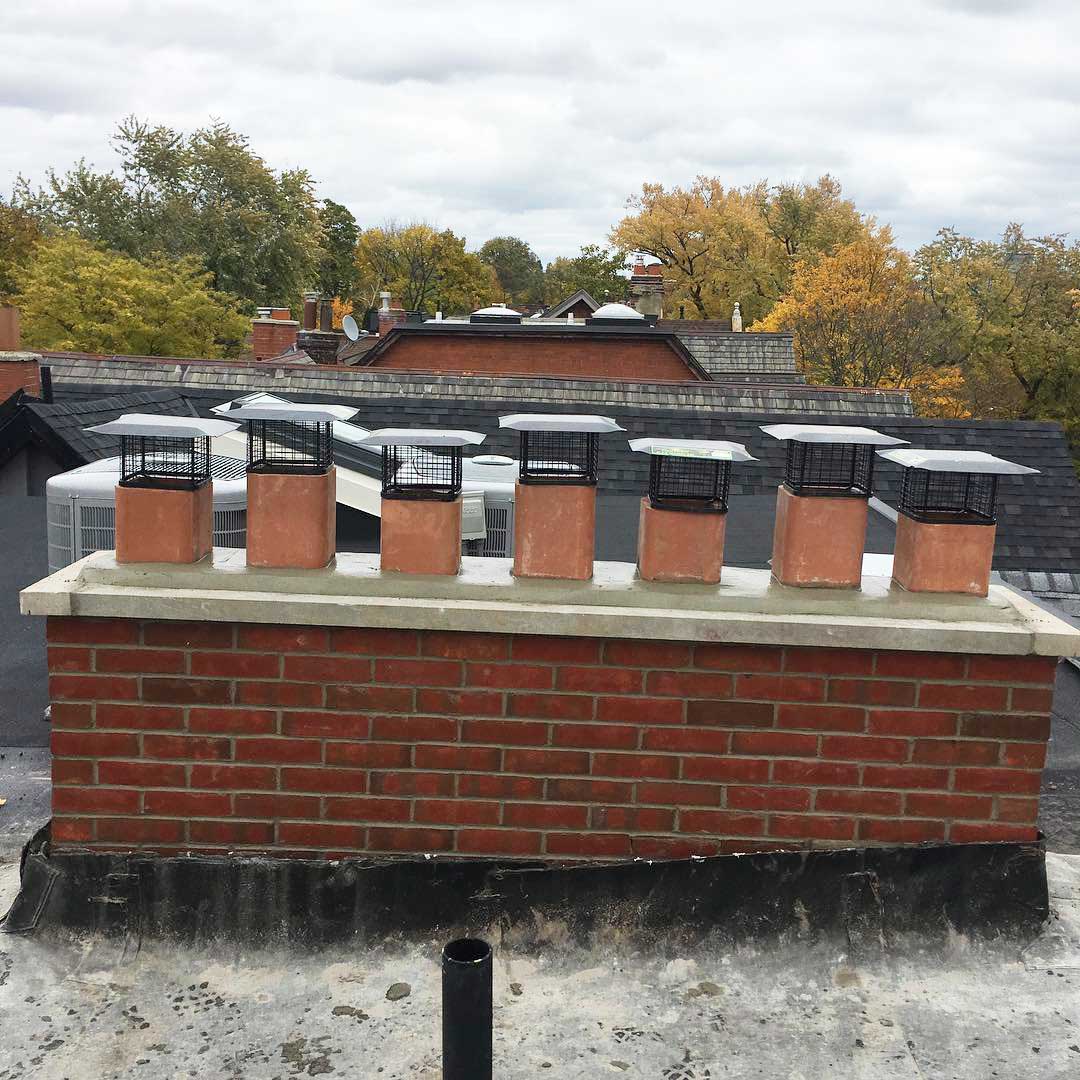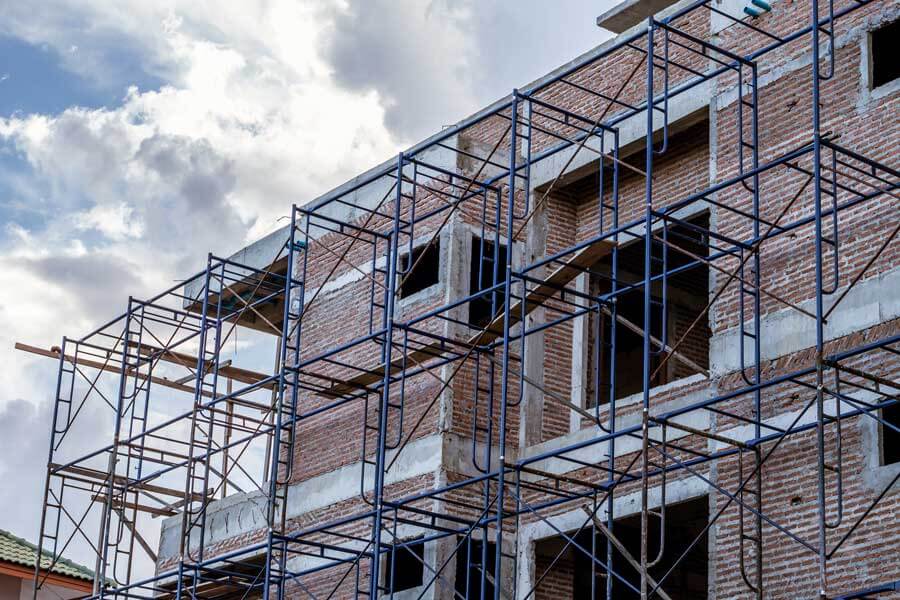 Scaffolding is a requirement for most chimney projects, and is an area where Bowman Masonry can save you money. We not only own scaffolding equipment but have the employees to erect scaffolding as well; ensuring that you pay for the work to be completed, not on getting our masons where they need to be.