Professional Brick Restoration
Professional Brick Repair
You can rely on the GTA's best brick wall restoration experts to make your walls look new in no time. Bowman Masonry Restorations is pleased to provide a comprehensive range of brick restoration services for modern and historic structures.
We will give cost-effective solutions to all requirements and budgets for all forms of antique brick wall restoration and contemporary red brick restoration in Toronto and the GTA. Contact us at Bowman Masonry Restoration team today for more information or your free quote.
What exactly is brick restoration?
If you are thinking, "What exactly is brick restoration?" You are not by any means alone. You may also be curious about how brick restoration works, whether you can restore your bricks to their former splendour, or if it is best to leave your brick restoration to the professionals.
Brick restoration is not something to be handled lightly. Making a mistake by doing it yourself can cost you a lot more money in the long run.
Bricks on the walls of buildings and properties are subjected to general weathering, dirt buildup, and air pollution. If left untreated, the quality and longevity of these bricks may degrade. Brick restoration is ideal for making your bricks seem as beautiful as new!
If you'd like to find out more information about our brick restoration services or the possible benefits of brick restoration, contact the Bowman Masonry Restoration team at any time for an obligation-free consultation.
What Is the Process of Brick Restoration?
The key to successful brick repair is thoroughly analyzing the property's specific requirements. With literally hundreds of Georgian, Victorian, and Edwardian homes lining its streets, Toronto & the GTA has no shortage of distinct residential and commercial architecture forms.
Not to mention the many thousands of modern residences and dwellings.
As a result, the brick restoration process begins with thoroughly examining the house and its brickwork. Only then can the best line of action be determined to restore its visual appeal and protective characteristics:
One or more of the following may be included in a typical brick repair project:

Professional cleaning of the brickwork to remove stains.

Removal and replacement of broken bricks.

Precision repair of fractures and splits in the brickwork.

Pointing and repointing where mortar is damaged or missing.

Application of waterproofing chemicals to safeguard against future damage.
Brick Colouring or Tinting
Finding the right bricks for a renovation or extension is becoming increasingly complex, and recycled bricks are rarely accessible in adequate quantities. As a result, brick tinting, or dying bricks to match, is frequently the ideal answer. Tinting, or brick dying and staining, can be applied to any porous building material.
Because brick tinting stains the bricks, it does not modify the texture and is a far more sympathetic approach than painting or rendering processes, which are sometimes used to conceal mismatched bricks. We will match the appropriate colour without the use of a fixing agent. After a colour match, the tint is generated using the fixing agent, which permanently ties the tint to the brick.
The combination of natural colour pigments and a 'breathable' fixing agent results in a permanent, coloured stain that is unaffected by weathering or UV exposure. There is also no continuing maintenance once applied.
Existing brickwork should ideally be cleaned utilizing our brick cleaning services before tinting for optimal results and a uniform finish. We can also colour the bricks to match the existing weathering.
Bowman Masonry Restoration offers over 40 years of experience in brick repair and repointing – what we don't know about brick restoration and repointing isn't worth knowing! Because of our extensive experience and commitment to excellence, you can be confident that every brick restoration work will permanently keep your home or building immaculate and protected.
One contact to Bowman Masonry is all it takes for period home brick restoration anywhere in the GTA. Call at anytime for a no-obligation chat with a team member.
Professional Brick Repairs
In many cases, brick restoration can be accomplished simply by restoring the damage and correcting the discolouration of the existing bricks. This often entails carefully removing defective or deteriorating bricks and surrounding tuckpointing, which are then replaced with specific materials and compounds.
The entire region can be treated to maximize weatherproofing and ensure long-term protection for your home.
Before undertaking any brickwork restoration project at home, get in touch with a Bowman Masonry Restoration team member to see what we can do for you.




Customized Brick Replacements
If any bricks must be replaced entirely, we will obtain the products and materials needed to guarantee a seamless fit with the surrounding building. The spot we've been working on will blend into the rest of the wall when we're done.
Following an evaluation of the area to be restored, we will assist you in determining the most cost-effective method of restoring its visual appeal and protective features.
Can I Restore Brickwork on My Own?
While it is technically possible to repair masonry independently, it is not always advisable. Here are a few reasons why we advise against doing the operation manually:
Replacing damaged and broken bricks/pointing with products that perfectly fit their surroundings can be difficult.

Using the incorrect materials or adhesive compounds may jeopardize the structural integrity of your walls.

Similarly, employing improper materials to clean or weatherproof your brickwork could reduce its protective characteristics.

Purchasing all necessary equipment and supplies to complete the project may cost you more than hiring help.

When you do your own brickwork, there are no promises that you will be satisfied with the results, and a warranty will not cover you.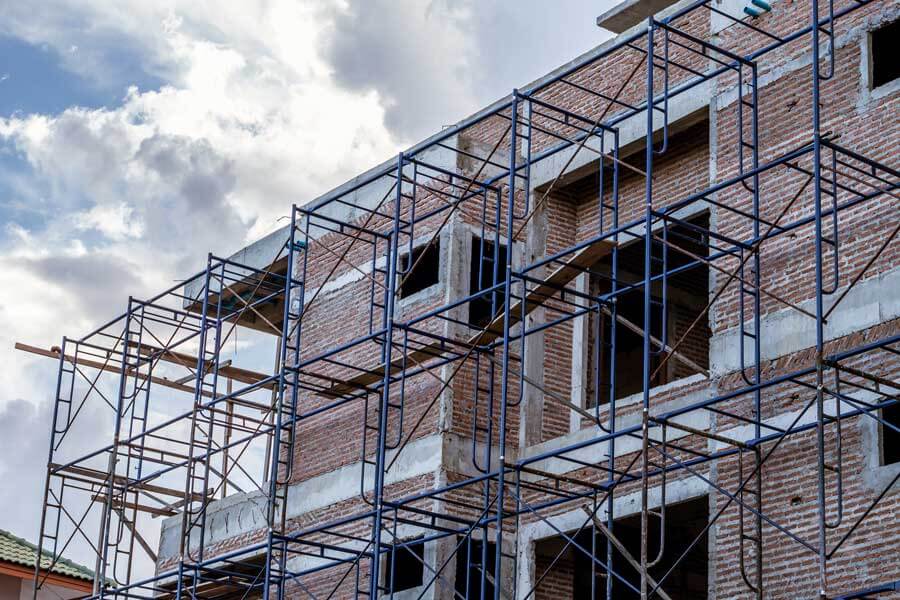 Scaffolding is a requirement for most chimney projects, and is an area where Bowman Masonry can save you money. We not only own scaffolding equipment but have the employees to erect scaffolding as well; ensuring that you pay for the work to be completed, not on getting our masons where they need to be.