If you have lived in the town of Thorn Hill for a while, then you know that there are lots of homes and buildings made of brick|stone. When you need repairs or replacements, you are going to have to find Thornhill chimney builders to provide you with such services. If you do need them call Bowman Masonry Restoration LTD.
Thornhill Brick Patching

If you are seeking a new home or looking to upgrade what you have, then you probably have battled yourself between what's better-brick or wood? Both have certain characteristics that make them unique and appealing to others.
Your Thornhill chimney builders can provide you with more information regarding our brick services. The advantage of using brick over wood is that brick lasts longer and does not warp. Bricks do wear over time, but for the most part, they are strong.
Another reason why homeowners choose brick over wood is that brick retains natural heat. There is no better way to bring down your energy bills as brick heats nicely. If you are worried about higher energy bills, then go with brick as that's the answer for a well-heated home.
Thornhill Masonry Restorations
Part of why homeowners trust us is that we do all types of restorations. From chimneys to fireplaces, we got you covered at Bowman Masonry Restoration LTD. For many years, we have been keeping the community of Thorn Hill safe.
Our company is fully insured and all of our workers and staff are trained in Fall Protection and WHMIS as a minimum requirement. We are also staffed with Wood Energy Technology Transfer (WETT). We also have a WSIB certified health and Safety Rep will insure that all safety requirements are in for you as well as our staff.
With safety implements on every job we do, there is nothing that we can't provide for our customers. Call us today for a list of brick|stone housing materials that we can either replace or repair. You'll be doing yourself a favor by going with stone workers with experience.
Thornhill Chimney Builders
Did you know that moisture is responsible for damaging chimneys in the area? Once moisture settles into the brick, you are looking at replacements for the chimney. Moisture also causes rusting. Rusting can create many large problems.
Get a hold of your Thornhill chimney builders while you can. Rusting causes flue tiles to crack. House fires can stem from a cracked flue as there is too much heat in one single area. You can prevent this by calling Bowman Masonry Restoration LTD.
What Our Thornhill Customers Are Saying About Us
"As the owner of Haroutunian Masonry Ltd, I have worked with Bowman Masonry Restorations Ltd as a trusted subcontractor for a long time now. Guy and his great crew are solution-oriented and extremely professional. I promise friendly, professional service with my customers and Bowman Masonry definitely fulfills this in the work they do. It is a pleasure working with this company as a subcontractor for Haroutunian Masonry Ltd."
– Wayne Thornhill, ON |
If you are looking for Masonry Contractor in Toronto or any of the service areas above, please call Bowman Masonry Restoration LTD at 647-341-1770 or fill out our online request form.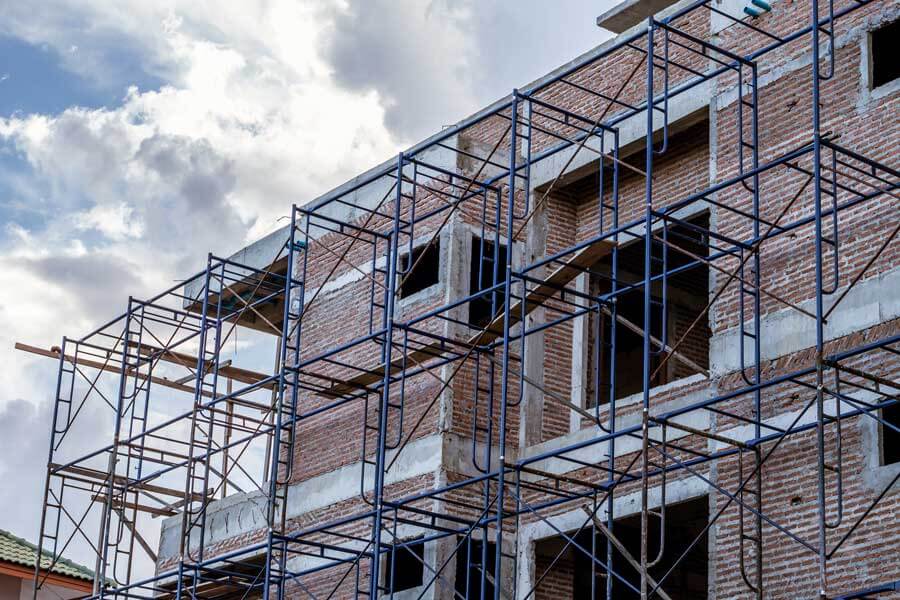 Scaffolding is a requirement for most chimney projects, and is an area where Bowman Masonry can save you money. We not only own scaffolding equipment but have the employees to erect scaffolding as well; ensuring that you pay for the work to be completed, not on getting our masons where they need to be.