Why do you need North York chimney builders? There are lots of reasons why you would want to take advantage of a chimney builder in the area such as Bowman Masonry Restoration LTD. One of those reasons is brick | stone cleaning. If he exterior of your building is not all that it seems, then shine it up a little by calling for this service. You'll be amazed at the outcome.
North York Brick Patching

Brick replacement is something that we tend to focus on at Bowman Masonry Restoration. The bricks on your chimney or home can easily become damaged needing full attention. One brick will always lead to two or more that need replaced.
Bricks are used for many building works at home. This may include walls, fireplace, floor and decorative features. The damaged bricks may have discoloration, cracks or can be warped. The damage may also result from fixtures on the wall. It can be by drilling, nailing, hanging doors or windows. The repair is usually by removing the damaged brick and replacing it with another without bringing down the abutting structure.
You are going to need the assistance of North York chimney builders as doing the job on your own can present a challenge all its own. You may not possess the right tools, expertise or mindset to replace the block on your home.
North York Masonry Restorations
Part of what we do best at Bowman Masonry Restoration is tuck pointing. If the term is foreign to you, tuck pointing is the process of repairing the mortar joint in a brick wall. The art of tucking in new mortar compound takes a professional to accomplish.
The process of tuck pointing includes:
Take out the old mortar
Move new compound into the proper channels
Create new channels with the new mortar
Deteriorating mortar is nothing to take lightly. It can lead to lots of structural damages which can cost thousands to repair. Depleted mortar is something that can only be dealt with by the experts at Bowman Masonry Restoration.
North York Chimney Builders
Your chimney is hardly noticed as it's only a device on your home used to take smoke out of the house while enjoying a warm fire. But did you know that your fireplace is in danger? Call yourNorth York chimney builders for more details on fireplace repairs.
If you value your fireplace and use it frequently, then you won't mind calling in the repair experts. Fireplace repairs can remedy those damaged spots and make your fireplace safer to use as we'll eliminate potential dangers from happening to your chimney & fireplace.
What Our North York Customers Are Saying About Us
"I was very pleased with work done by Guy's team in rebuilding my chimney and installing a new gas liner. In fact, I even received a compliment from my neighbor on how good the chimney now looks with the brick matching so perfectly. The work was completed within a short time and everything was cleaned up afterwards."
– George North York, ON |
If you are looking for Masonry Contractor in Toronto or any of the service areas above, please call Bowman Masonry Restoration LTD at 647-341-1770 or fill out our online request form.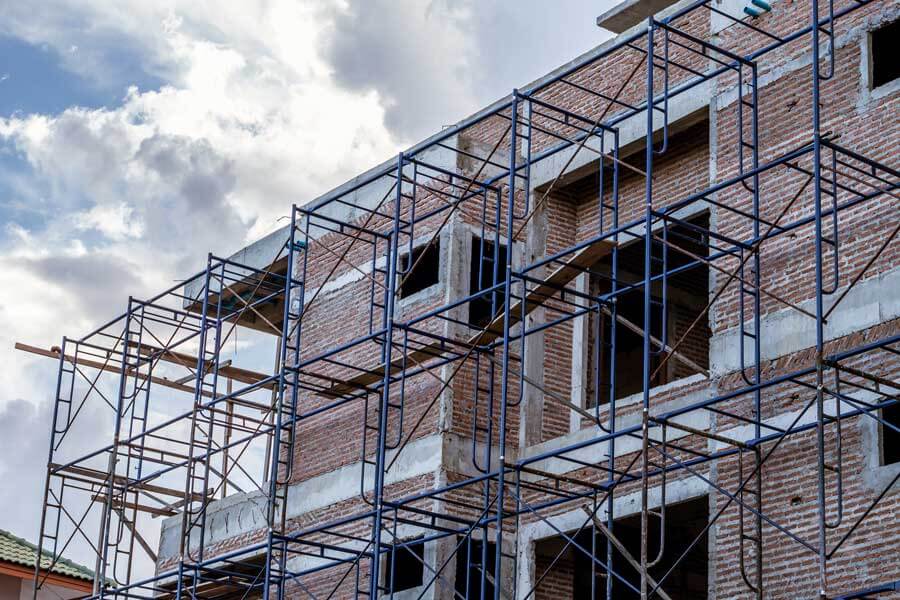 Scaffolding is a requirement for most chimney projects, and is an area where Bowman Masonry can save you money. We not only own scaffolding equipment but have the employees to erect scaffolding as well; ensuring that you pay for the work to be completed, not on getting our masons where they need to be.