When searching for a masonry contractor that is able to provide you with lots of handy services, call on Bowman Masonry Restoration LTD. Unlike other masonry companies that may take longer to complete your work since they don't have the proper equipment, we own our complete system scaffold. This means that we have the ability to scaffold access any chimney to safely and thoroughly complete our repair or rebuild services for homes throughout older neighborhoods. Contact Etobicoke chimney builders while you can.
Etobicoke Brick Patching

Our company is fully insured and all of our employees and staff are trained in Fall Protection and WHMIS as a minimum requirement. We also have a WSIB certified health and Safety Rep will insure that all safety requirements are in for you as well as our staff.
When it comes to Etobicoke chimney builders, we wrote the book on masonry services. You can't go wrong with our brick patching services as that's what will change the look of your home. Our reclaimed brick & stone service helps save money while creating a unique patio for all to enjoy.
Reclaimed brick & stone are recycled materials that will give your home that authentic look you're trying to go for. There are lots of benefits to using reclaimed brick such as savings. You'll save big as there is no need for new materials.
Etobicoke Masonry Restorations
Restorations can turn your home into the original condition. Lots of homeowners seek restorations because they like the appeal of what their home once looked like. You can have this service done just by calling Bowman Masonry Restoration LTD.
Chimney concerns are a focal point of our masonry restoration service. Older chimneys rot over time as the brick is exposed to smoke and damaging weather. Chimneys are normally self-supporting structures, but if the chimney is affected, it can damage the rest of the home.
Don't let your home be affected by chimney damage. If you are noticing damaged mortar joints, then call in the masons who can restore your chimney back to what it once looked like when it was structurally sound.
Etobicoke Chimney Builders
There are many chimney builders in the area who can prevent your chimney from falling apart and that's Bowman Masonry Restoration LTD. If you're looking at your chimney and can tell that something is not right about it, then call us.
You will notice that there are lots of signs that your chimney will need repaired. Only your Etobicoke chimney builders will be able to repair what's wrong and keep you from future repairs because once we're through with it, you won't need to call a mason for a long time.
What Our Etobicoke Customers Are Saying About Us
"We thoroughly enjoyed working with you and Guy. The service and quality of work was excellent. We would be happy to refer you to future clients."
– Maria Etobicoke, ON |
If you are looking for Masonry Contractor in Toronto or any of the service areas above, please call Bowman Masonry Restoration LTD at 647-341-1770 or fill out our online request form.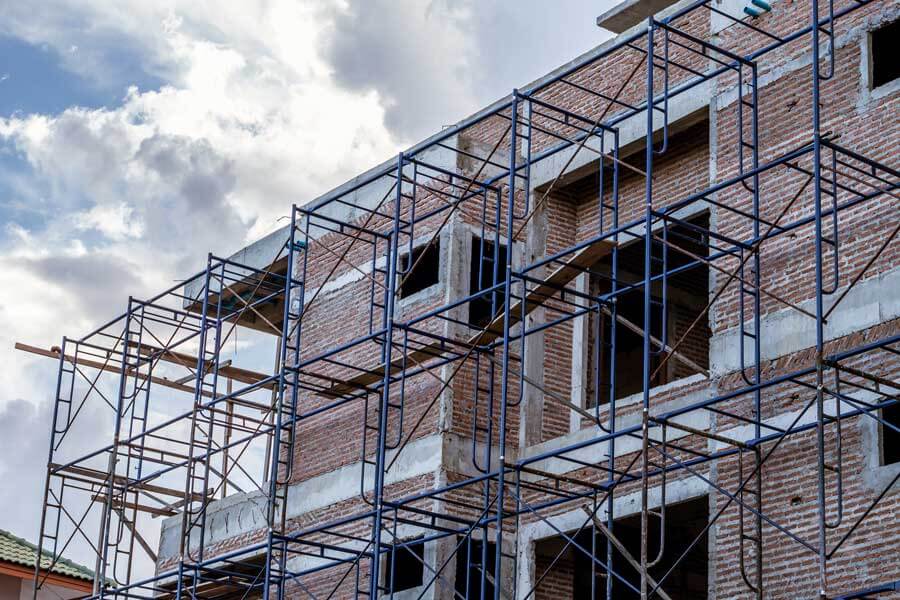 Scaffolding is a requirement for most chimney projects, and is an area where Bowman Masonry can save you money. We not only own scaffolding equipment but have the employees to erect scaffolding as well; ensuring that you pay for the work to be completed, not on getting our masons where they need to be.